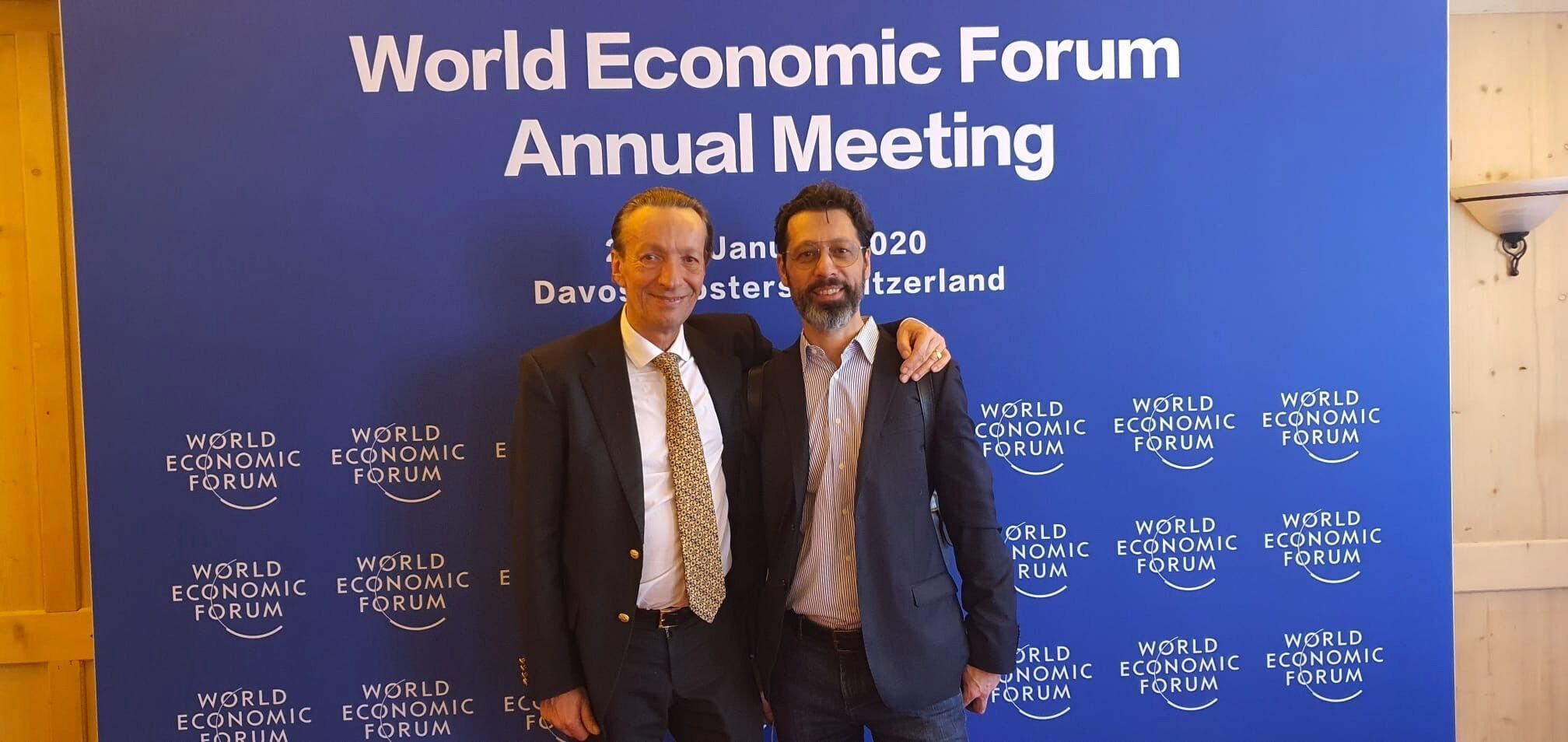 To commemorate his trip to Davos 2020 as a panel speaker, Thomas Gütermann gives a macro economic view of the state of the Pre-IPO Private Equity Asset Class and a commentary on AI and Big Data. The Gütermann Family Office thank the Eurasia Forum and Mr Bo Ji of the Cheog Kong Graduate School of Business for organising the Global Fund of Funds Summit at the World Economic Forum at Davos 2020.

Wealth management transition
World is changing very fast and last 50 years ROI was hidden in traditional niches like mining or real estate. All great as the industrial revolution can not be stopped but the past empowered the future and created new values that are hidden in different spots. Next 50 years the data will play the game and WITHOUT DATA THERE IS NO ARTIFICIAL INTELLIGENCE. Today the ROI is hidden behind big-data systems. The only valuable thing will be emotional intelligence and decisions powered by emotions will have advantage. Data backed management of wealth is the trend and we will all have to learn how to choose the next winner to bring the wealth forward to the next generations. We non-stop hear keywords like big-data, artificial intelligence, industry 4.0, digitalization, etc and who will not adopt today will regret tomorrow. At Guetermann Family Office we started to adopt such principles very early and today we already feel the advantages and results.
Diversification strategies
When diversifying the wealth the balance between tangible and non-tangible assets is changed and the most important became the factor of globalization and scalability connected to business models that must be future-safe and sustainable. Investment into IT and digital assets is becoming a wealth booster as other sectors are starting to be only security until next crash happens. So we don't wait, We are specialized in hi-tech pickers within pre-IPO stage and we focused on niche digital projects to detect next decacorns in early stages (Round A or B) to maximize ROI and boost portfolio values exponentially. Data is the new oil and everything what is digital can be easily scalable.

Artificial Intelligence Power (AI)
Whatever you saw online till today (Google, Facebook, Twitter,… ) was only half. Next 50% of humanity is coming online and AI is on the beginning of adoption. There is a big-data aggregation race currently running and we must be concentrated on projects with future AI capabilities. In this decade we will face the adoption of AI on a large scale and automation will help many sectors to scale. The one who owns the data – owns the future. The one who owns the future is aggregating the wealth – The only difference is fuel and fuel is data. We don't need to look to the country under development because all this is happening in-front of our nose wherever we live or work. The network is one and earth became flat and reachable within a fingertip to everyone.
Targeting and identifiers
Digital distribution models are changing and with Cloud based infrastructure, the sustainability of business models and adoption times that are shorter enables mass global adoptions. Changing habits personal or business and experience is connected to future winners. Sometimes you must see further and understand future monetization models. When product is free  YOU are the product and be aware of data consents in the back. You can not rely on data when choosing the target that will change the markets and shake global economy. And because you can not rely on data the AI will not work so you will be forced to develop this kind of senses and build up emotional intelligence to choose the proper winner. Lead nurturing process is changed, speed and capital are important but in real, they are just the fuel to ambitious innovative founders, amazing teams with amazing products that are changing how we work, live and also make the biggest ROI on our investment.

Could this time be different?

In his book the AI Economy Roger Bootle quotes legendary Investor Sir John Templeton who uses these words to describe the latest investment bubble "But is it any different?". Bootle rightly says not. Evidenced by the 2001 dot com crash, the sub prime mortgage meltdown in 2008 and now the peak valuation of private equity unicorn companies of Uber, Lyft and WeWork. Added to that the impending Saudi Petrochemical Company Aramco's IPO which has been dramatically scaled back to investors of the Gulf region. Excluding Qatar. Aramco have been advised by its western book runners Goldman Sachs, Morgan Stanley and Citibank the issue looks overpriced and that the likely USD 1.7 trillion dollar offering should be priced nearer the USD 1.2 - USD 1.4 trillion mark. Much to the annoyance of the Saudi Royal Family.
The key difference between my early experiences with AI and the current crop of AI companies is 1. Data. 2, The Internet. The Internet begat scalability which begat data which begat scalability and so on. The vast pools of data available to companies has exponentially grown since the internet became the go-to platform for enterprises big and small. New and old. This presents both a challenge and an opportunity. The challenge is being able to parse that data to provide timely and relevant information that can be used for strategic advantage. The opportunity is being able to convert that information into a strategic advantage.
The Industrial Revolution and later the Information Technology Revolution bought with it the capacity to enhance the the capability of the human workforce. That is bringing huge productivity gains to a workforce and giving competitive advantage to the company/country. Although resisted in some quarters the argument was that it didn't do away with jobs but actually enhanced those existing jobs and in fact created new jobs entirely different and better paid. Resulting in a lifting of economic living standards.
Bootle says, there are essentially two broad strands to the view that this time it is really different. The first is that the revolution is different from anything that has gone before because the engine of economic progress has ground to a halt. There is evidence of this all around with negative interest rates in industrialised countries like Denmark, Germany and Sweden. The European Central Bank has continued with its Quantitive Easing policy long after the 2008 Financial crisis. And most tellingly the growth in the Chinese economy has slowed considerably over the last few years. Now the last point is really a function of China moving from a industrial economy to a more consumer led economy and may in fact reverse this slowing trend as those economic policies take hold. The second strand is that the combination of AI and Robotics will in fact wipe out any need to replace those jobs with new better paid jobs. Is that so different from the industrialised processes that bought us the dark satanic mills of 18th Century England?

Bootle is right in some ways that AI and Robotics present fundamentally different factors in driving a change that will impact society in a way never before seen in history. He misses two other factors, although he does discuss the speed at which these changes are coming. It is data and the internet which is the brain behind the rise in AI and Robotics. This is driving the speed of development and adoption.

In the Hollywood film Terminator Judgement Day, there is a discussion between Myles Bennet Dyson the scientist whose work inadvertently set the path for the machines to take over the world and Sarah Conner the mother of resistance fighter John Conner. In that conversation they talk about the moment when the machines became sentient.

When they became aware. I know we are crossing into the realms of science fiction now but no less that Elon Musk has rang the alarm about the speed at which these developments are happening and the existential threat that they present to human civilisation. The role that consciousness plays in intelligence perhaps will be the next frontier of exploration for scientists.
Thomas Gütermann CEO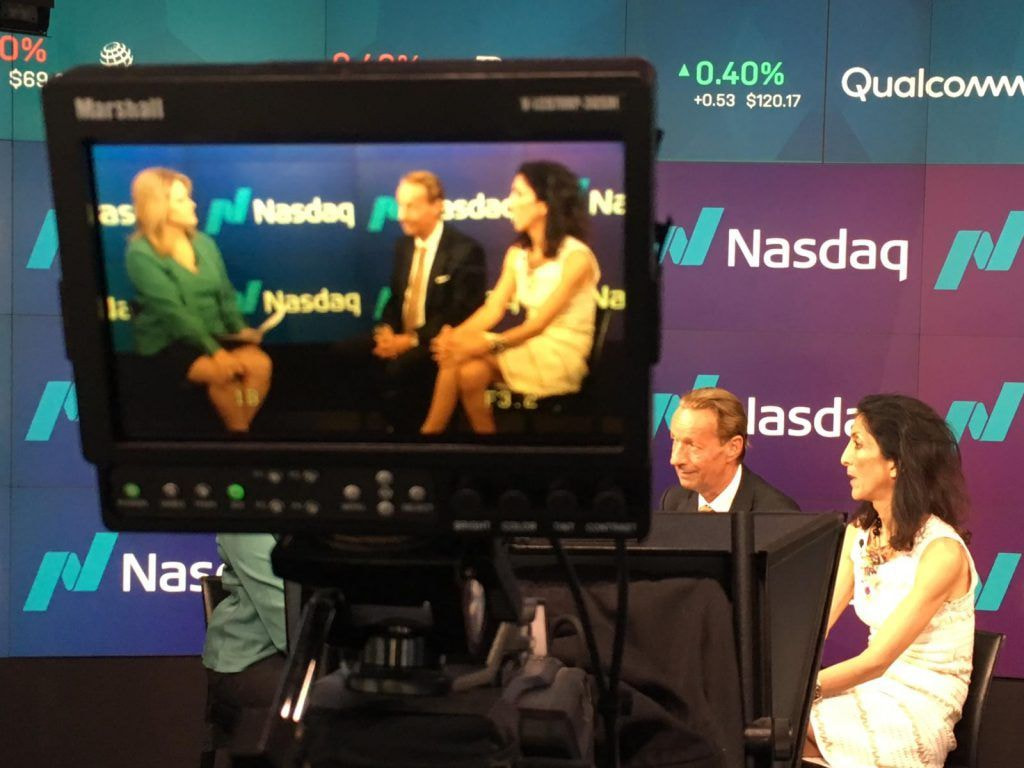 A NEW AGE FOR THE SPACE – EXPLORATION HAS JUST BEGUN AGAIN. 50 YEARS AGO, THE MOMENT , NEIL ARMSTRONG PLANTED HIS FOOTON THE SURFACE OF THE MOON- THE STORY OF THE SPACE GOES ON
THE NEXT 50 YEARS WILL LOOK VERY DIFFERENT.
FALLING COSTS, NEW TECHNOLOGIES, CHINESE AND INDIAN AMBITIONS AND A NEW GENERATION OF ENTREPRENEURS PROMISE A GOLDEN AGEOF SPACE DEVELOPMENT…. LET´S GO SPACE TRUCKIN…
AN OLD DREAM-OF THE MANKIND WILL COME TRUE. THE PRIVATE SECTOR COMES NOW ON STAGE BETWEEN 1958 AND 2019.
ALMOST ALL OF THE SPENDING IN SPACE- X WAS BY STATE AGENCIES MAINLY NASA AND THE PENTAGON.IN THE PAST DECADE PRIVATE INVESTMENT HAS RISEN TO AN ANNUAL AVERAGE $2BN A YEAR.SPACE -X , ELON MUSK´S ROCKET FIRM, MADE 21 SUCCESSFUL SATELLITE LAUNCHES LAST YEAR AND IS MEANWHILE VALUED $33BN.
I THINK THE COMMERCIAL SHOW BEGINS NOW.THE COMMUNICATION SATELLITES IN LOW ORBITS AND THE NICHE ONE OF TOURISM FOR THE RICH.SPACE – X IS DEVELOPING A REUSABLE ´STARSHIP´LARGER AND MUCH MORE CAPABLE THAN ITS COMPETITORS.ACCORDING TO NASA , DEVELOPING SPACE – X ´S FALCONROCKETS WOULD HAVE COST SPACE -X A TENTH OF THAT.
PLS. SEE OUR VIDEO – PRE IPO – MARKET SITE NASDAQ NYC... https://www.youtube.com/watch?v=cThw1o-Ew-A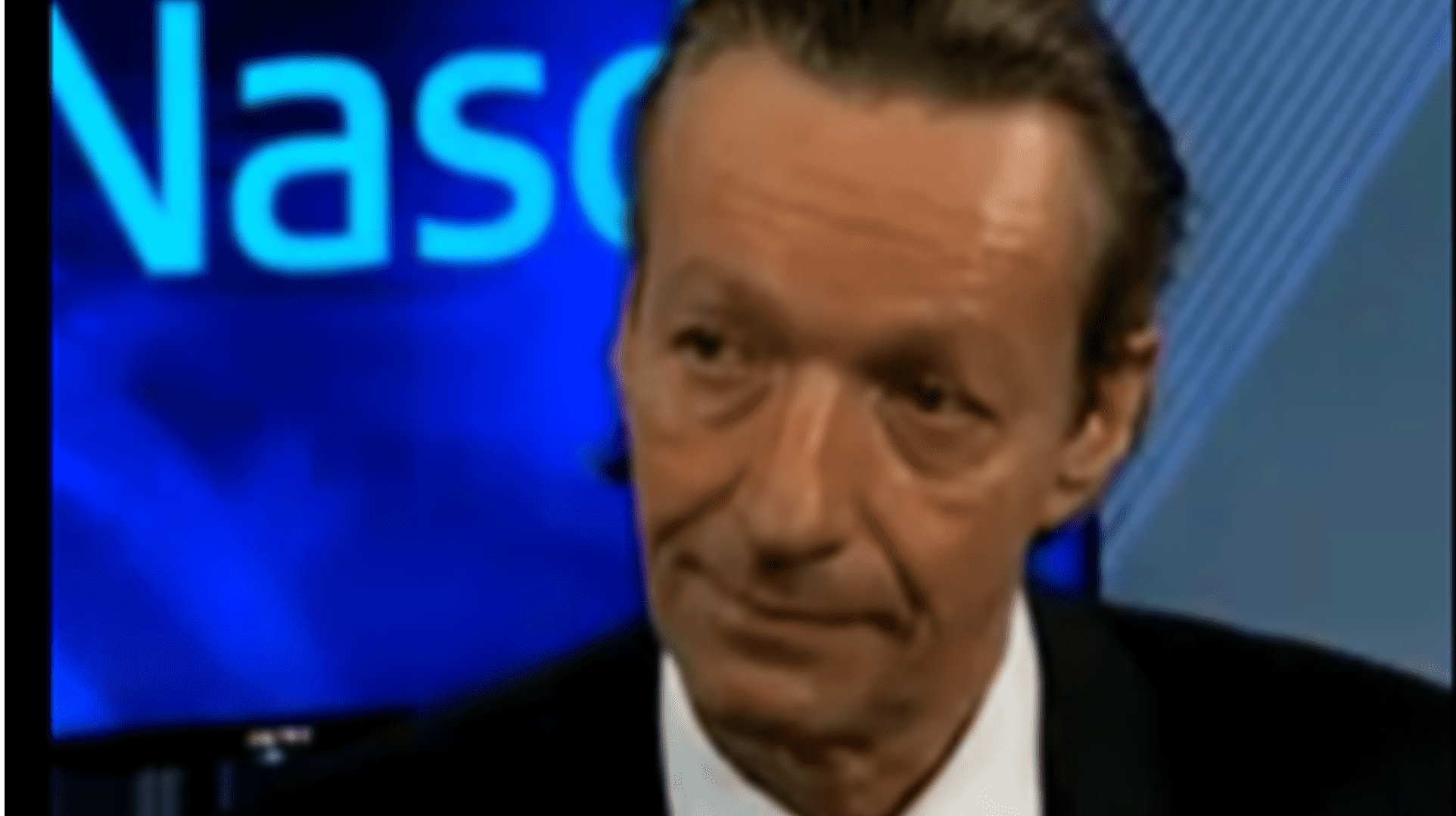 IPO- LYFT Inc. Coming soon….First Quarter 2019 ?
(Reuters) – JPMorgan Chase & Co (JPM.N) is in talks about leading Lyft Inc's upcoming initial public offering as an underwriter, after rivals Goldman Sachs Group Inc (GS.N) and Morgan Stanley (MS.N) decided not to pursue such a role out of loyalty to another IPO hopeful, Lyft's larger competitor Uber Technologies Inc, according to people familiar with the matter.
The move illustrates the calculations that often inform the pursuit of such mandates by the world's biggest investment banks. Goldman Sachs and Morgan Stanley have helped ride-sharing company Uber raise money in the past, and are in pole position to secure top roles in its IPO, the sources said.
Reuters first reported last year that Lyft was seeking to hire an IPO adviser that would help it select underwriters and coordinate the process.
Since then, Lyft has hired IPO advisory firm Class V Group LLC, and is eyeing a stock market flotation sometime in 2019, according to the sources. Uber has also said it is aiming for an IPO in 2019, though it is further behind in its preparations and is not yet seeking to hire underwriters.
Several other investment banks are expected to join JPMorgan as underwriters for Lyft's IPO. There is no certainty the bank will secure the coveted "lead left" underwriting position, the sources said.
Uber, the Next Mega IPO? 2019 ?
With a new CEO, the SoftBank investment, and the Waymo settlement, is Uber finally back on track? Clearly, these positive developments are steering the company in the right direction, but as we look ahead, three questions loom large. First, why did SoftBank invest in Uber? Second, what might SoftBank's upside valuation scenario for Uber look like? Third, what should CEO Dara Khosrowshahi do to get ready for an Uber IPO in the next 24 months?